Our Mission
Walter Road East General Practitioners are committed to deliver our patients the highest standard of general practice medical care including promoting health, wellbeing and disease prevention to all patients according to the principles of evidence based best practice. We aim to meet and exceed the RACGP Standards for General Practice.
We endeavour to provide this within a caring environment which is respectful to the needs of our patients, doctors, nurses and staff."
We do not discriminate in the provision of excellent care and aim to treat all patients with dignity and respect."
Our team portrays a positive and professional way, while maintaining the levels of service and care which our patients expect.
Clinical and non-clinical staff perform duties within their legal scope of responsibilities and maintain their knowledge, skills and attitudes through their professional specialty organisations such as the AMA, ANF or AAPM.
It is expected that all employees act in accordance with specific practice policies and procedures.
The entire practice team is committed to encouraging quality improvement and identifying opportunities to make changes that will increase the quality and safety for our patients.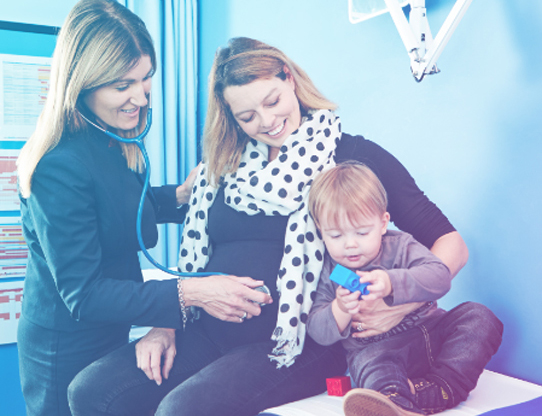 Cure Sometimes, Relieve Often, Care Always
Our Staff
PRACTICE TEAM
Administration, Registered Nurses and Manager are an extension of the doctors and are an indispensable resource. Like the doctors, all three have much wider scope of responsibilities and skills. It is important to ensure effective and respectful communication with them providing common values and goals in assisting us with providing great health care.
Administrative team
Susana
Amanda
Eve
Elizabeth
Debra
REGISTERED NURSE TEAM
Julie Full-time
Rose Part-time
Stephanie Part-time
PRACTICE TEAM
Ms Cheree Matthews
Joined the surgery as a receptionist in 2001. During an ownership restructure in 2010 she stepped up to offer herself as a replacement for the retiring practice manager.
She completed her Certificate IV in Practice Management on 22 September 2010.
In her time as manager, she has steered the surgery, through several accreditation cycles and helped the practice achieve the Western Australian General Practice Education and Training (WAGPET) award Teaching Practice of the Year for 2015, and (Dr Rohan Gay) receiving the award for WAGPET Supervisor of the Year for 2016 and on the basis of the WAGPET award he also received the RACGP Supervisor of the Year Award for 2016.
Cheree was Nominated for AGPAL Practice Manager of the Year 2017.
She steered the surgery through several challenges with an uncanny knack for coordination and timing, and through effective mobilisation of the practice team. Throughout her time at the Surgery, she champions and instils in others the surgery's values for providing the very best care at the highest standards for our patients, within an environment that is supportive to ensure of the best team performance of doctors, nurses and staff alike.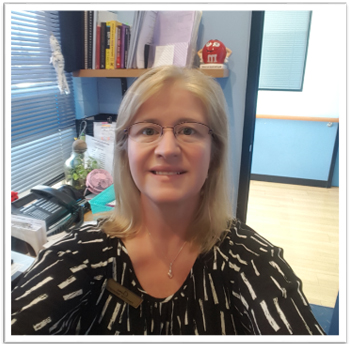 DR ROHAN GAY
Practice Principal Owner as from 26/9/2009 Dr Rohan Gay is the Sole Principal Owner of the practice but has been with the practice since 1995.
Graduated from the University of Sydney in 1989 and became a Fellow of the Royal Australian College of General Practitioners in 1995.
He is a Clinical Teacher and Supervisor, Selection Interviewer and Presents at training workshops. He also conducts around a dozen ECT (External Clinical Teacher) visits to junior GPs in their assigned training practices each year for WAGPET (West Australian General Practice Education and Training Program)
Was a Medical tutor at the University of Western Australia.
He has an interest in toys and all aspects of Family Medicine and so much more.
He has two daughters, one of whom is studying medicine at the University of Tasmania and one studying Arts 7 Law. at the University of Western Australia.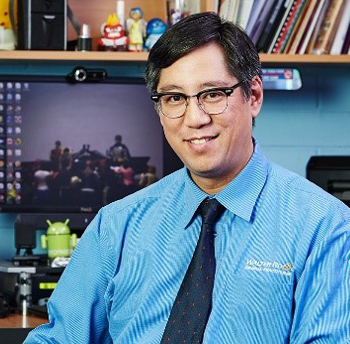 He was awarded GP supervisor the RACGP General Practice Supervisor of the Year Award for his dedication of a GP who has significantly contributed contribution towards the training and mentoring of general practice junior GPs, leading by example, and inspiring junior GPs to gain a strong appreciation for the general practice profession. And awarded for his vigour and passion for teaching and training the next generation of junior GPs in WA.
His passionate about not falling into the trap of "ten minute" medicine and passes on his experience about the quality management of patient's chronic health to those he trains.
Dr Gay always makes himself available and goes above and beyond when it comes to helping his patients and training his staff, including weekly formal training and practical skills with his colleagues and junior GPs.
He is extremely involved in other general practice programs such as the pilot of HCH (Health Care Home trial) WAPHA's development of a patient centred medical home trial in WA, and the Home Medicines Review.
Dr Gay highly passionate about toys, Star Trek, politics, and philosophy of general practice.
Dr Rohan Gay examiner for the Royal Australian College of General Practitioners (RACGP) fellowship exams held twice a year.
Awards:
2016 Dr Rohan Gay awarded RACGP WA Supervisor of the Year 2015
2015 Walter Road East Practitioners awarded, WAGPET Training Practice of the Year 2015.
2014 Dr Gay nominated for General Practice Education and Training Ltd, GPET Supervisor of the Year 2014 (Winner Dr John Vaughan).
2007 Western Australian General Practice Training Program, Drs Dyson & Gay awarded, WAGPET Training Practice of the Year 2007.
Dr Mark Bentley
Dr Mark Bentley Graduated the University of Western Australia in 2010 and has extensive experience in orthopaedic medicine, surgery and paediatric medicine after working at multiple hospitals throughout WA, including Princess Margaret Hospital for children.
Mark has collaborated internationally and locally with spinal surgeons and has published multiple articles in this field.
He has also presented research at the Australian Orthopaedic Association annual scientific meeting on knee ligamentous injury.
Mark has a passion for sports, particularly soccer and has had the opportunity to play this semi-professionally as well as representing Western Australia nationally and internationally as a goalkeeper.
To accompany his sporting interests his enthusiasm for family medicine has also been strengthened by the recent birth of his daughter.
Special Interests:
MINOR SURGICAL PROCEDURES
BONE AND JOINT CONDITIONS
MEN'S HEALTH
CHRONIC DISEASE MANAGEMENT
COMPLEX MEDICAL ISSUES
SPORTS MEDICINE
SKIN CHECKS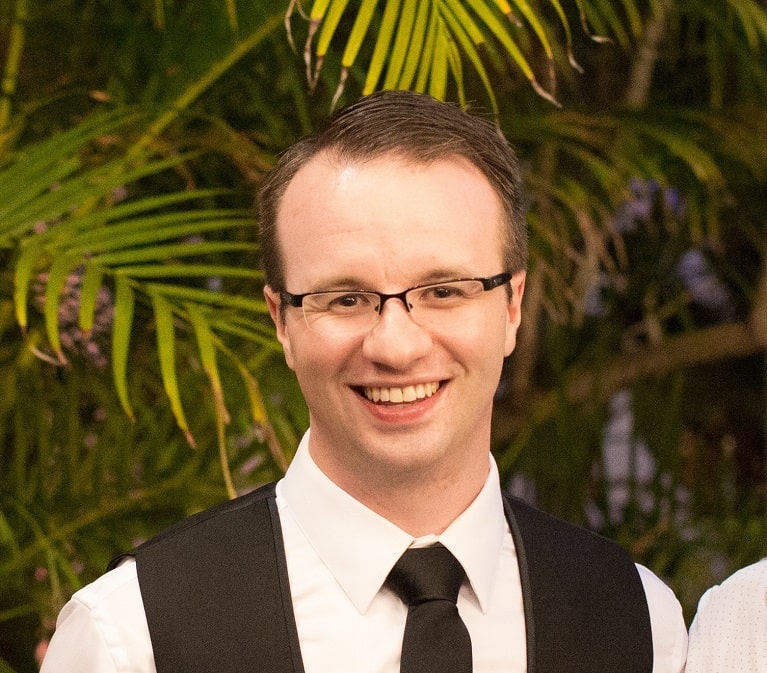 Dr Kathryn Cooper
Graduated from the University of WA in 1985 and initially worked at the practice in 1989 and then returned in 1995.
She is interested in Family Medicine and has a special interest in Women's Health Issues.

Dr Nguyen Nguyen
Graduated from the University of WA in 1985 and initially worked at the practice in 1989 and then returned in 1995.
She is interested in Family Medicine and has a special interest in Women's Health Issues.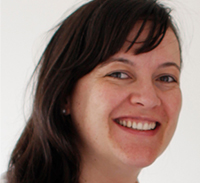 Dr Amanda Larke
Graduated from UWA in 2009.
She worked at Royal Perth, King Edward Memorial, and Princess Margaret Hospitals, and as a GP in the Perth Hills and in Broome, before joining WREGP in 2014.
Has an experienced background in women's health and antenatal care, Completed an Advanced Diploma in Obstetrics and Gynaecology, performed deliveries in several of Perth's major obstetrics hospitals, and was a GP Obstetrician at Bentley Hospital.
She also offers comprehensive contraception options, including Implanon, and Mirena/IUD insertion. She has a Diploma of Child Health and is interested in all aspects of General Practice and aims to provide medical care for every stage of life, mental health, chronic disease management, skin checks and preventative health checks.