The Practice
The practice opened its doors around 1987 in Suite 3, 488 Walter Road East, Bayswater as part of the Magro Family's vision to open a Medical Centre. In 2000 the surgery re-located to its present location Suite 5/488 Walter Road East, Bayswater, and the present principal is Dr Rohan Gay
Since opening Walter Road East General Practitioners (formerly Drs Dyson & Gay General Practitioners), has grown from a two-doctor practice to a multi-doctor practice with three practice nurses and a clinical psychologist.
We have cultivated close working and professional relationships with our neighbours Bayswater Physiotherapy, Guardian Pharmacy and Western Diagnostics Pathology and the Bayswater Allied Health community.
Amongst our 3000+ patients there are up to four generations of local families and workers from Bayswater and surrounding areas.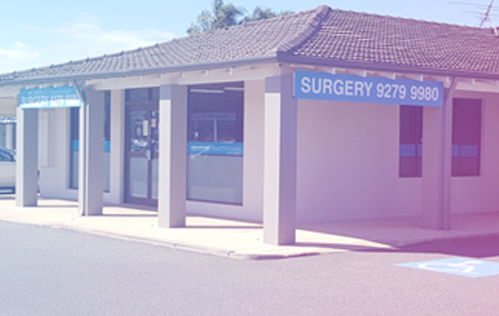 Committed to excellence
The practice is committed to excellence in general practice.
Our team received the top honour from the Australian General Practice Accreditation Limited (AGPAL) 2011, a leading provider in accreditation services. AGPAL Chair Dr Richard Choong said the accreditation award shows that the practice makes a significant investment in quality on a day-to-day basis from the top down. Walter Road East General Practitioners proudly displays the AGPAL logo for all their patients to see.
Latest technology
Our practice is fully computerised and has amassed a huge range of local and online clinical support resources for both patients and doctors. Our medical software is highly customized and utilised to the highest level possible to implement preventative care activities (as recommended by the RACGP Guidelines for preventive activities in general practice), chronic disease management, patient recalls, doctor reminders and inter doctor and staff communication.
Our Vision
We aim to be a leader in the delivery of primary care integrated with allied health, with a leadership and team united in provision of optimal primary care to our patients and community and medical education for the profession.
Proudly Supporting GP Training
Since 2003 we have regularly hosted and supervised GPs from the Western Australian General Practice Education and Training Program (WAGPET), including our current GP registrars.
WAGPET delivers the Australian General Practice Training (AGPT) program to GP registrars, offering the highest quality education and training in rural, outer metro and inner city settings.
Our practice was honoured with the WAGPET Award for Best Teaching Practice in 2007 under its then name Drs Dyson and Gay General Practitioners.
In addition to its WAGPET commitments, the practice has hosted medical students from the University of Western Australia (UWA) since the late 90s.